Launch Dayton Startup Week is the Dayton, Ohio entrepreneur community's largest event, drawing roughly 1K attendees annually to celebrate, inspire and equip the Dayton region's startup founders & business owners.
This free conference brings together the region's thinkers, dreamers, doers, makers, entrepreneurs and small business owners.
As a Dayton local, I've had the opportunity to participate in a tshirt design contest for this event, where the public will have the opportunity to vote on the contest winner. Given the chance to see my t-shirt being worn and loved at this event, I took on the challenge.
Illustration
Hand Lettering
Digital Design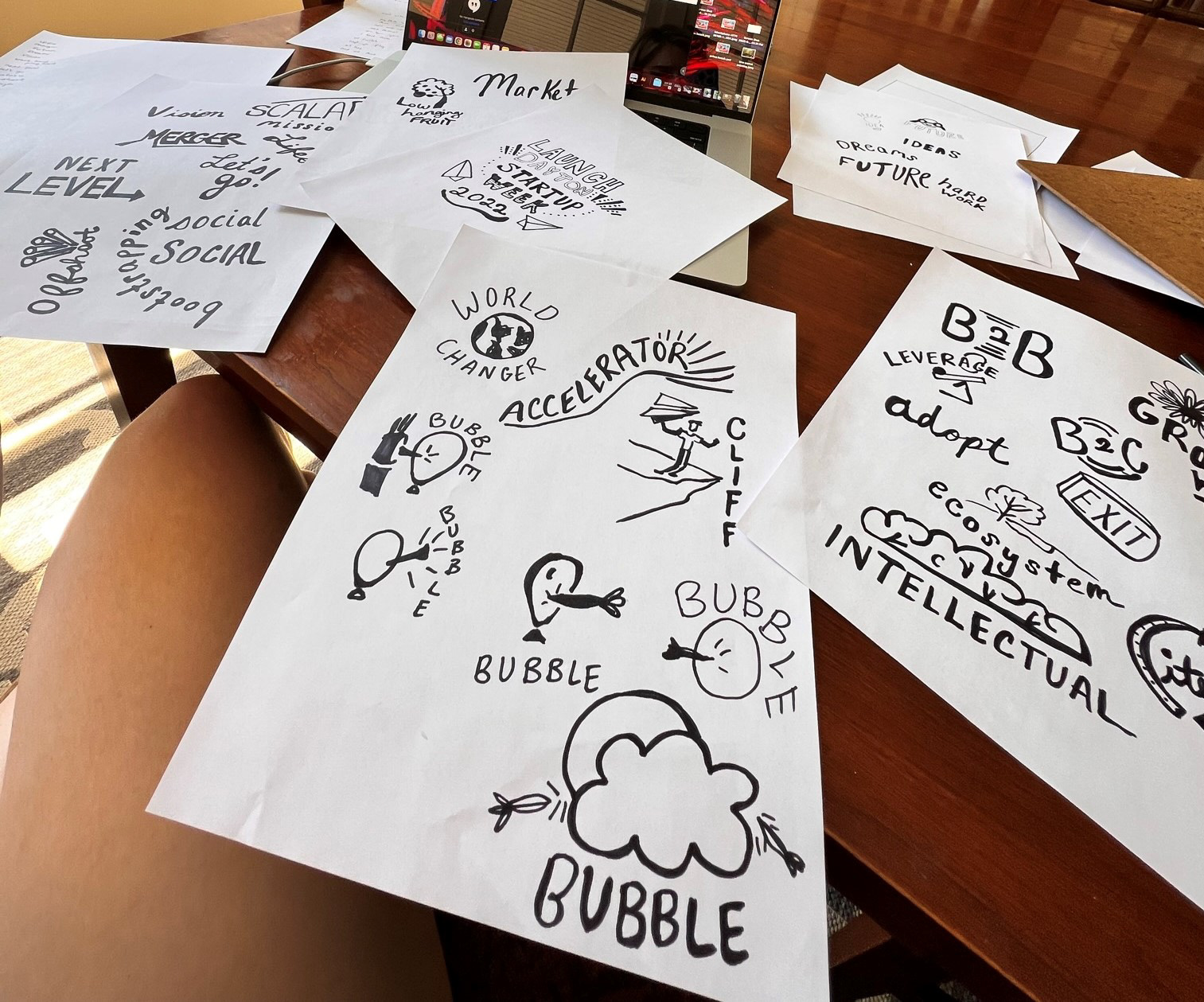 I spent a lot of time researching entrepreneurship and ideating words that had to do with startups. I wanted to illustrate it all in an educative, positive, and fun way.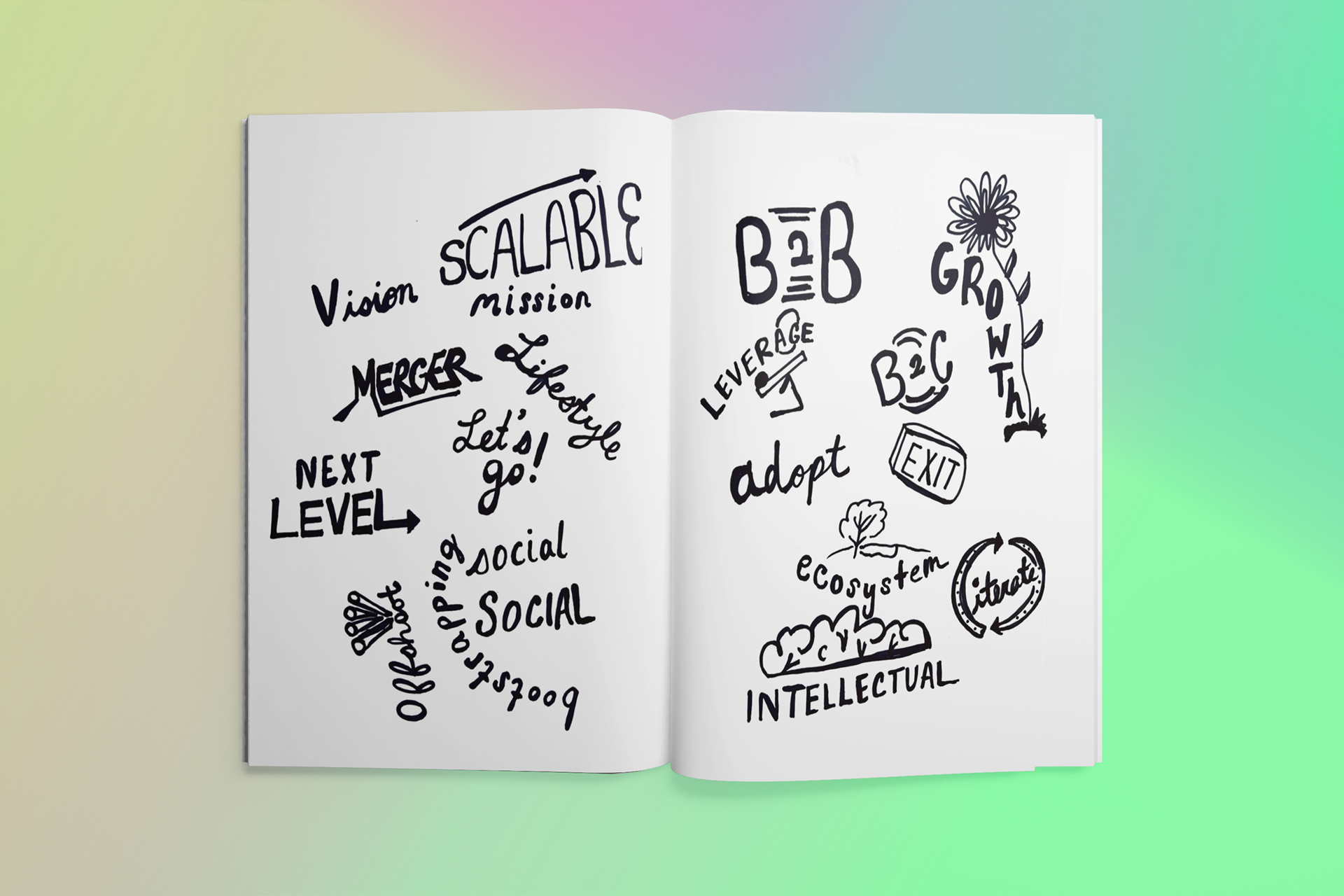 My vision was for the design to be on the back of the t-shirt. One of my pet peeves is when there is too much going on the front of the shirt. I wanted a left chest and back design.
I put together a rough draft based on my sketch.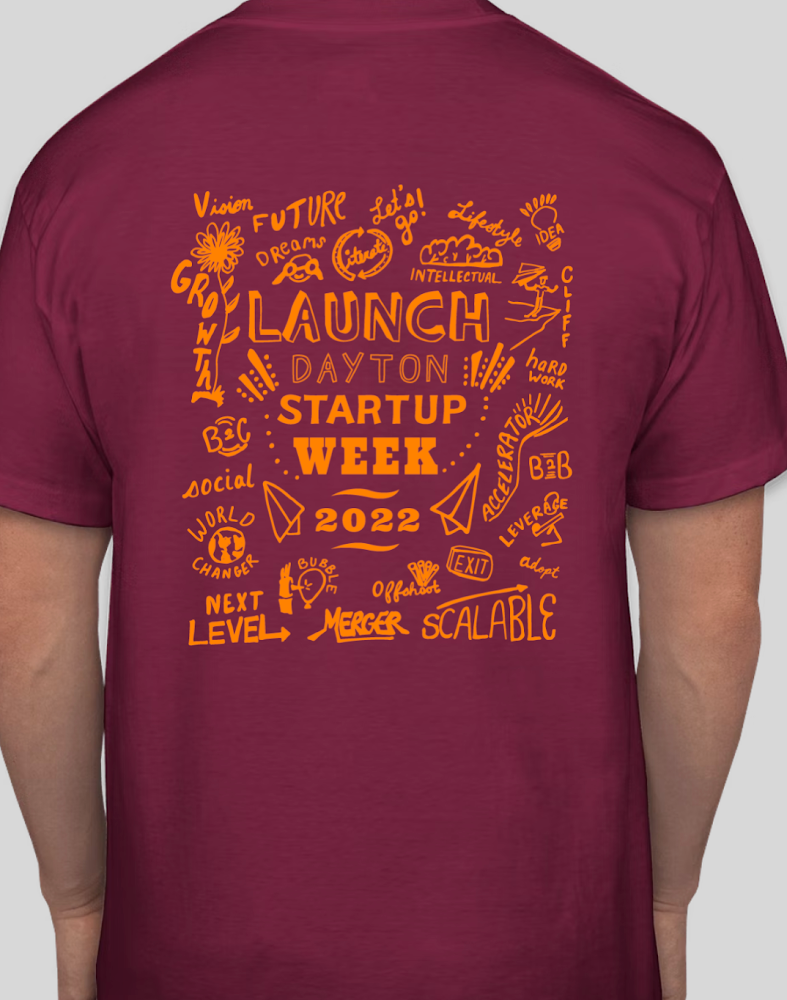 After lots of time and iterations, I finally formed a version that I liked. I decided on a more ovular design since the rectangular shape was too blocky for my taste. I also decided on using a font for the "Launch Dayton" test instead of the hand lettering I did. I went with the Launch Dayton colors, popping out the illustrations and hand lettering with gold, teal, orange, and white. 
The finalists included me and three other designers.
I was named winner with the most votes and my t-shirt was very much enjoyed at the Launch Dayton event. The shirts were sold old quickly and I regrettably only got one!